Are you looking for a way for your children to learn Spanish easily? If so, you should consider enrolling them in an online Spanish course for teenagers.
These courses offer a number of advantages that are ideal for them. In addition to helping them learn the language, they can also help them improve their study skills and boost their confidence.
In Hispania Academy, let's explore some of the main advantages of enrolling in an online Spanish course for teenagers.
Features that an online Spanish course for teenagers should have
If you are looking for an online Spanish course for teenagers, you are probably hoping to improve your child's level of Spanish. Although there are many courses available, they are not all the same. Here are some things to keep in mind when choosing a course for teens:
Make sure the course is appropriate for your child's level.
There is no point in signing up for a beginner's course if your child is already fluent in Spanish. Conversely, a course that is too advanced will be frustrating and may discourage your child from continuing.
Look for a course that uses engaging materials.
Learning a new language should be fun, so look for a course that uses games, songs and other interactive materials. This will help keep your child's attention focused on the task.
Choose a course for teenagers with experienced teachers.
The best way to learn a new language is to have someone who can guide and correct along the way. Make sure the teachers leading the course are native speakers and are familiar with teaching Spanish to children and teenagers.
With so many online courses available, it can be difficult to choose the right one. However, if you take the time to find a course that meets your needs, you can be sure that your teenager will have a positive and enjoyable learning experience.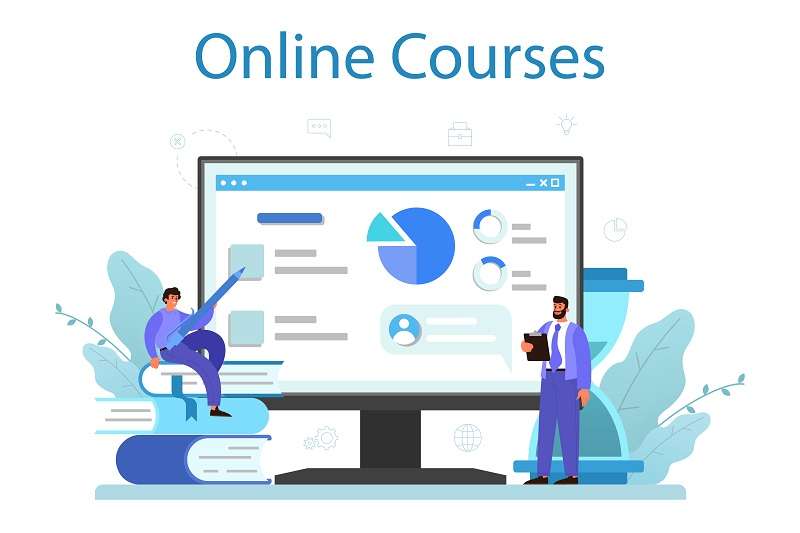 Objectives that an online Spanish course for teenagers should have
When choosing an online Spanish course for teenagers, it is important to consider the objectives of the course. The best courses will help teens learn to speak, understand, read and write Spanish.
While some courses may focus primarily on one of these skills, the best courses will offer a comprehensive approach that covers all four skill areas. In addition, the best courses will be specifically tailored to teenagers, with age-appropriate content and materials.
By carefully considering the objectives of an online Spanish course, you can ensure that your teenager will receive the best possible instruction and learn the skills they need to succeed in their studies.
Advantages of online Spanish courses for teenagers
Online course for teenagers offer a number of advantages for teenage students. Perhaps the most important is that they provide a flexible learning environment that can be tailored to the needs of each student. For example, if a teenager is having difficulty with a particular concept, he or she can receive additional help from the instructor or take more time to complete the assignment.
In addition, online courses often include a wider variety of learning materials than traditional face-to-face courses, which can help keep students interested.
Finally, taking an online course can give teens the opportunity to learn independently and at their own pace, which can be beneficial for those who learn best in this type of environment. Overall, online courses offer many advantages to teenage students that make them an excellent learning option.
How to prepare teenagers for the DELE, IB Spanish exams?
Teachers of Spanish as a foreign language are often faced with the challenge of preparing their students for exams such as the DELE or IB.
These exams can be difficult and stressful for teenagers, who may not have the same level of language proficiency as their peers. However, there are some things teachers can do to help them prepare.
First, it is important to make sure that students are familiar with the format of the exam and what is expected of them.
It is also helpful to provide them with practice questions and writing prompts so that students can get an idea of the type of tasks they will have to complete.
Finally, it is important to encourage students to relax and take their time during the exam so they can do their best.
By following these tips, teachers can help their students feel more confident and prepared for exams such as the DELE or IB.
To conclude, we remind you that if you are looking for a great way to improve your teenager's Spanish language skills, enrolling him or her in our online course for teenagers
Our experienced and qualified teachers will help your child learn Spanish in a friendly and stimulating environment. With our program, your teenager will be able to communicate confidently in Spanish with people of all ages – contact us today to get started!